"Sea Moss, scientifically, is known as Chondrus Crispus... Sea Moss strengthen the bones, sea moss strengthen the brain, the brain... Sea Moss is Powerful."
-Dr. Sebi
Sea Moss for You
Bromide Plus Capsules

Revitalize your health with our Dr. Sebi Sea Moss Capsules. Packed with organic goodness, these convenient capsules are perfect for those on-the-go. Each capsule delivers a potent dose of natural sea moss, brimming with 92 essential minerals your body craves. Elevate your well-being effortlessly, one capsule at a time.

SHOP NOW

Sea Moss Gel

Discover the ultimate superfood with our Dr. Sebi Sea Moss Gel. Made from wildcrafted sea moss, it's an excellent source of nutrients that fuel your body. Stir it into smoothies, teas, or meals for a quick nutrient boost. Crafted with care, it's the key to unlocking your optimal health, vitality, and energy. Give it a try today!

SHOP NOW

Bromide Plus Powder

Experience the magic of Dr. Sebi's Sea Moss Powder, a potent and versatile supplement for your body. This compound is handcrafted to perfection, ensuring you receive the highest quality sea moss. Let the 92 essential minerals in sea moss promote your overall well-being. Your journey to a healthier, more vibrant you starts here!

SHOP NOW
Welcome to the sacred realm of Dr. Sebi's Sea Moss—a beacon of wisdom that has enlightened countless seekers. Immerse yourself in the profound legacy of this miracle seaweed, as illuminated by the Father of the Sea Moss Movement himself, Dr. Sebi. From its storied past to the essential revelations of its unrivaled benefits and applications, you're about to embark on a transformative journey. Whether you're a dedicated follower of Dr. Sebi's wisdom or just setting foot on the path to better health, our page stands as your sanctuary, your beacon for all things sea moss. Step into the world of Dr. Sebi, explore the depths of knowledge, and unlock the key to your ultimate well-being today.
Dr. Sebi's daily ritual was a testament to his unwavering belief in the transformative power of sea moss. Every day, without fail, he incorporated this remarkable superfood into his life. To him, sea moss was not just an ingredient; it was an essential cornerstone of his holistic approach to well-being. Dr. Sebi understood that by nourishing his body with the rich nutrients found in sea moss, he was promoting health and vitality. Whether as part of a morning ritual, an afternoon snack, or a soothing evening elixir, Dr. Sebi's commitment to sea moss reflected his deep conviction in the profound benefits it held. His dedication to its daily consumption was not merely a habit; it was a living testament to the remarkable harmony he sought to achieve within himself and passionately share his knowledge. We aim to honor his legacy and share the profound benefits of his wisdom with the world.
Learn More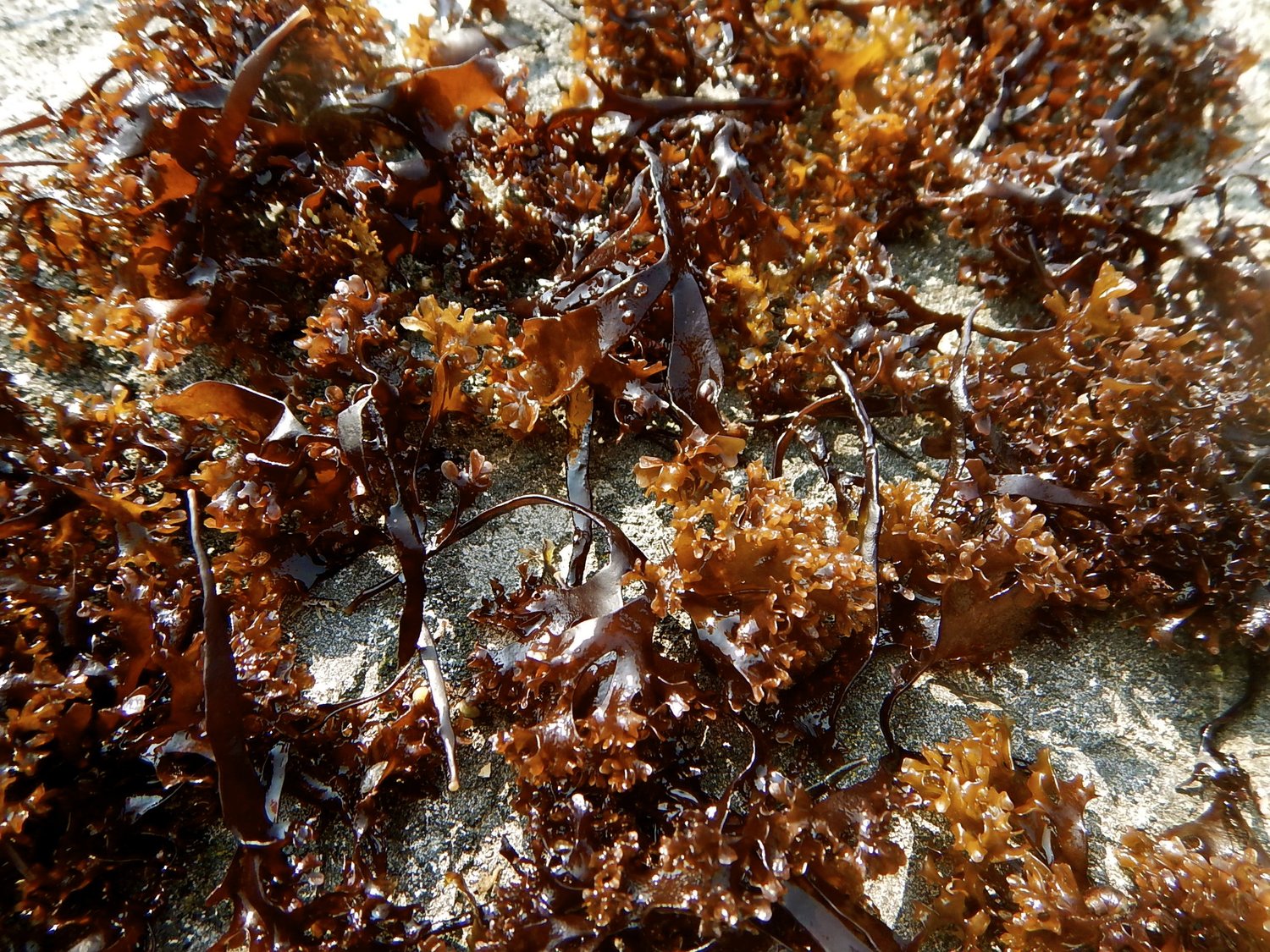 Easy Recipes to Follow
Minerals & More

Key Minerals & Amount Per Serving

Calcium 13.28 mg
Phosphorus 2 mg
Potassium 41.5 mg
Chloride 50 mg
Magnesium 16.6 mg
Iron 0.83 mg
Zinc 0.0498 mg
Iodine 116.2 µg
Sulfur 8 mg
Cobalt 0.002 µg
Copper 0.008 µg
Fluoride 0.1 mg
Manganese 0.0166 mg
Selenium 0.0016 µg

Nutritional Factors

Low Calorie
Vegan Friendly
Fat Free
Gluten Free
Additive-Free
No Preservatives
No Chemicals
Wildcrafted
Ethically Sourced
Benefits & Uses

Sea Moss Gel Uses

Smoothie Enhancer
Food Thickening Agent
Hair Mask
Topically on the Skin for healing or nourishment

Key Benefits

Calms the Appetite*
Supports Thyroid Health*
Natural Skin Rejuvenator*
Mineral-Rich Super Food*

Other Benefits:
*Enhanced Immunity
*Digestive Support
*Improved Energy & Stamina
*Cardiovascular Health
*Supports Gut Health
*Enhances Respiratory Health
*Rich Nutrient Profile
The Quality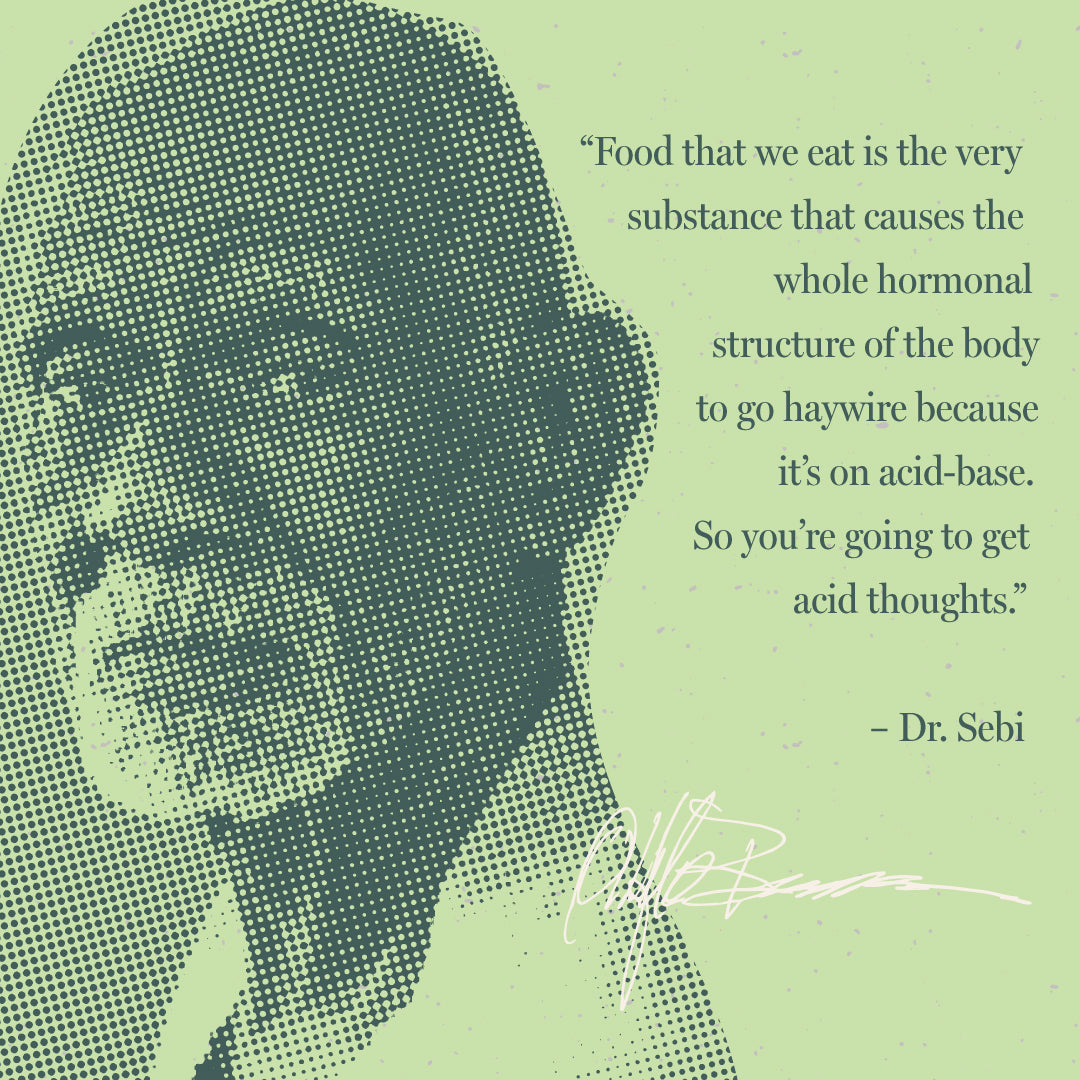 How Dr. Sebi Leads the Way

Dr. Sebi's impact on the Sea Moss movement is immeasurable. As a holistic health pioneer, he played a pivotal role in popularizing the health benefits of Sea Moss. Dr. Sebi's teachings and advocacy for the plant's natural healing properties have inspired countless individuals to incorporate Sea Moss into their wellness routines. His emphasis on purity, quality, and holistic well-being continues to shape the industry.
The Dangers of Counterfeit Sea Moss

In the world of Sea Moss, counterfeit products pose a real and significant threat to consumers' health and well-being. Dr. Sebi warned us about the gravity of this issue, and we're committed to raising awareness. Counterfeit Sea Moss not only lacks the genuine nutritional benefits of authentic Sea Moss but can also contain harmful additives and impurities. These inauthentic products not only fail to deliver the wellness benefits they promise but can also be detrimental to your health. We believe that informed consumers make healthier choices, which is why we provide this important information. Choosing a trusted source for your Sea Moss, like Dr. Sebi's Sea Moss, is not just a matter of quality; it's a matter of safety and well-being. Learn more here.
Legacy & Tradition

We carry forward Dr. Sebi's legacy, upholding the same unwavering commitment to quality, purity, and the wellbeing of our customers. Our Sea Moss is sourced from the purest waters and processed naturally, adhering to the very principles Dr. Sebi championed. With stringent quality control, a wealth of educational resources, and a focus on customer satisfaction, we proudly continue his mission. Dr. Sebi's Sea Moss provides an unparalleled experience. You can trust in the legacy of a true pioneer.
The Sea Moss Spectrum: Compound Formulation

Dr. Sebi was able to harness the incredible versatility of Sea Moss and created a wide range of products tailored to meet your specific health and wellness needs. Sea Moss is at the heart of our offerings, whether in its purest form or expertly incorporated into various products. From raw Sea Moss gel and Sea Moss capsules to our compound formulations infused with its natural goodness, we strive to deliver the benefits of Sea Moss in convenient and accessible ways. Our diverse product line reflects our commitment to holistic well-being, ensuring that you can easily integrate the exceptional properties of Sea Moss into your daily routine for a healthier and happier life.
FAQ's
Where is Your Sea Moss From?

We source our Sea Moss from different parts of the world. We ensure that it is harvested at its peak nutritional point and test it for its nutritional benefits. We exclusively use Chondrus Crispus algae, which is sourced from colder areas like Ireland, Canada, and the U.S.
Is Your Sea Moss 100% Natural?

Yes, 100%. Our Sea Moss goes through a natural drying process, and kept in regulated temperatures to ensure quality. When making our products, we avoid any additives, preservatives, or food coloring.
Can Anyone Consume Sea Moss?

Sea Moss is versatile and can be incorporated into a variety of diets and wellness routines. We suggest consulting with your physician to confirm if Sea Moss is suitable for you.
What are the Side Effects, if Any?

Sea Moss is generally safe for consumption, but it has cleansing benefits that may lead to minor digestive discomfort. We suggest slowly incorporating any Sea Moss product slowly into your routine.
Does Sea Moss Help with Weight Loss?

Sea Moss is a low-calorie food with a high nutritional value, which may support weight loss when incorporated into a balanced diet and active lifestyle. We suggest following Dr. Sebi's Nutritional Guide for your dietary needs.
What is the Shelf Life of Sea Moss?

Properly stored Sea Moss Gel can last up to 3 weeks in the refrigerator, while dried Sea Moss can remain viable for several months in a cool, dry place.
Does Sea Moss Interact with Medication?

Sea Moss is rich in certain nutrients, it's always advisable to consult a healthcare professional if you have concerns.
Can I use Sea Moss any Other Way?

Yes, Sea Moss can be used in skincare routines. It's known for its hydrating and nourishing properties, which can help improve skin health when applied topically.

Sea Moss is rich in nutrients that may benefit hair health. Some people use it in hair masks or incorporate it into their hair care routines.
What is the Best time to Consume Sea Moss?

Sea Moss can be consumed at any time of day that suits your routine. Many people prefer it in the morning as part of a daily wellness routine as they experience a boost of natural energy.
Can I use Sea Moss in Recipes?

Yes, Sea Moss gel can be used in recipes as a natural thickening agent for soups, stews, smoothies, and desserts. Test different recipes as you may need to adjust for the flavor profile. You can follow Dr. Sebi Inspired Recipes Here.
What is the Best Way to Consume Sea Moss?

The way you prefer. Dr. Sebi's products include easy to use capsules, a concentrated powder form, and Sea Moss Gel. See which one fits your lifestyle more below.